Indonesia No.1 Banking Competence Center
Praveena Training & Consulting Is The Leader Of Indonesia Banking & Finance Training & Consultancy.
"To empower People and organization, and to cultivate positive change for a better world"
Praveena Training & Consultant
Praveena is a leading training institute focuses on delivering quality education and training in the fields of  "Banking and Finance, Risk Management and Mitigation, as well as Business Management".  We offer a range of professional development coursers and certification programs designed to enhance the knowledge and skill of professionals in the banking and finance industry, as well as in the field of business management in general. Our courses taught by experienced industry practitioners and cover a broad range of topics, including credit analysis, risk management, financial analysis, banking operations, and more.
In addition to our training services, Praveena also provides consulting services in the fields of Banking, Finance, Risk Management, Business Strategy, Culture, and Organizational Transformation. Our team of experienced consultants work closely with clients to develop customized solutions that address their specific needs and challenges. We offer expertise in areas such as risks assessment, risk mitigation, strategic planning, and organization culture. Our aim is to empower people and organizations, and to cultivate positive change for a better world. What's more we're passionate about delivering the best services and solutions to our clients.
The Importance Of Thoughtful Leadership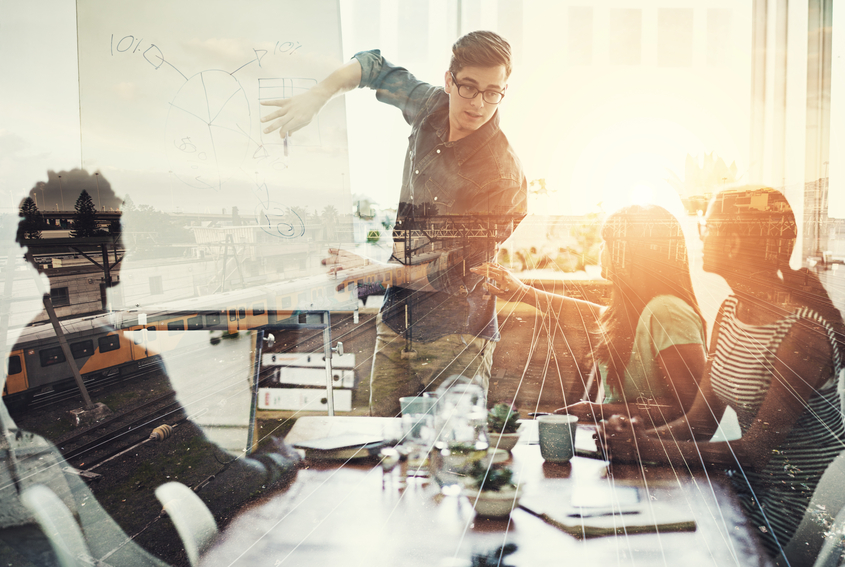 The search of quality leaders is more prominent than ever. At Praveena Consulting, we understand that quality leadership is imperative for the success story of a company.
As the world today faced the disruptive challenge brought about from the fast-moving development in the digital realm, the quest of quality leadership in this new world, has never been so vivid. From economic uncertainty, to social and climate change, business and organizations are struggling to comprehend with the level of disruption.
That's why we need leaders that able to navigate complex questions with integrity and humanity. Leaders that we can trust, who genuinely address ambiguity with human answers. And as the business landscape keep on evolving, we need leaders who thoughtfully care and connect with us that able to empower the collective potentials within organization to continuously manage it in a positive direction.
No matter the challenges that come our way, today leaders will stand by our side with the insights, knowledge and compassion to creatively unfold the true being and potential of people and organizations. 
Organizations need to foster leaders that able to empower and substantiate the collective power of all. Game changer leaders that can bridge the gap between performance and transformation, whom are inclusive, disruptors, and motivational.
At Praveena we are committed to excellence when delivering our services. With a focus on empowering individuals and organizations, we strive to be the leading provider of training and consulting services in the banking, finance, and risk management industries, and to make a meaningful contribution to the growth and success of our clients.
Banking & Finance
Training
Banking & Finance
Training
Business Management
Training
To empower business & organizations, and to cultivate positive change for a better world.
Praveena Consulting aims to provide bespoke services which cater across business functions of our clients. We inspire businesses and organizations to navigate complex questions with integrity and value creation.
It perhaps the most significant value of leadership, Integrity is the quality of being trustworthy and uphold of moral uprightness. Its the value of a true leader. That's why you can be sure that we hold this value to its core.
Each of our services are design to increase the value of our clients. Where the goals of each iterations are prioritized to increase the values of our clients business.
We stand for customer satisfaction at the highest level, and be your trusted partner in unfolding your true leadership capabilities. As well as addressing all of your challenges.
We help businesses and organizations to develop and implement effective strategies to address the challenges of the modern business environment, and create positive change that benefits both the organization and the wider community. Praveena Consultancy main focusses are as follow:
The Spirit Of Thoughtful Leadership
In dapibus quis orci in eleifend. Suspendisse porttitor nunc justo, sed accumsan risus facilisis sit amet. Suspendisse ut eros nisi. Ut accumsan nec tellus vel pulvinar. Sed vel facilisis odio. Vivamus ac posuere arcu.
Subscribe to our fresh news everyweek
At Praveena Consulting we harness our expertise and experience across multi-facet industries to provide our clients with the best services and solutions that enable them to unfold their true potentials and yield exceptional results. Our aim is to empower organizations, and to cultivate positive change for a better world.
Mike Stuart
UI / UX Designer
Tommy Lee
Support Manager
Ready To Elevate Your Business. Contact Us Today